Members, the club Jackpot is at $1000.00 on Friday Night it must go!!
Meat raffles are on sale from 6pm.
Members, don't forget to renew your Memberships.
The Shoreline Restaurant is holding a Mid Christmas Buffet on Saturday 31st July from 6pm
 Prize for best dressed.
Piano Man Bazz playing your favourite songs.
For Bookings please ring 07 863 5017.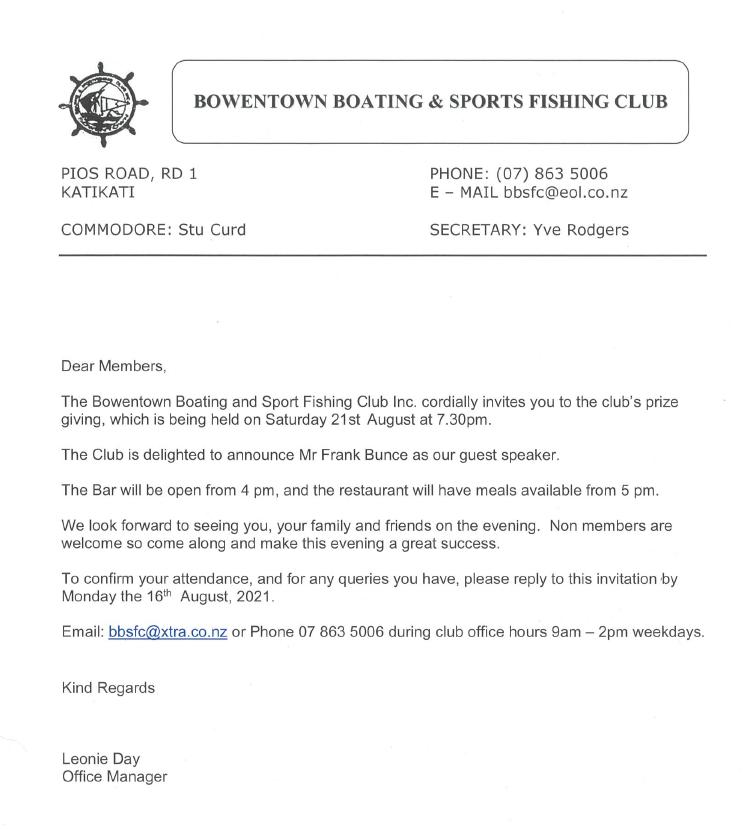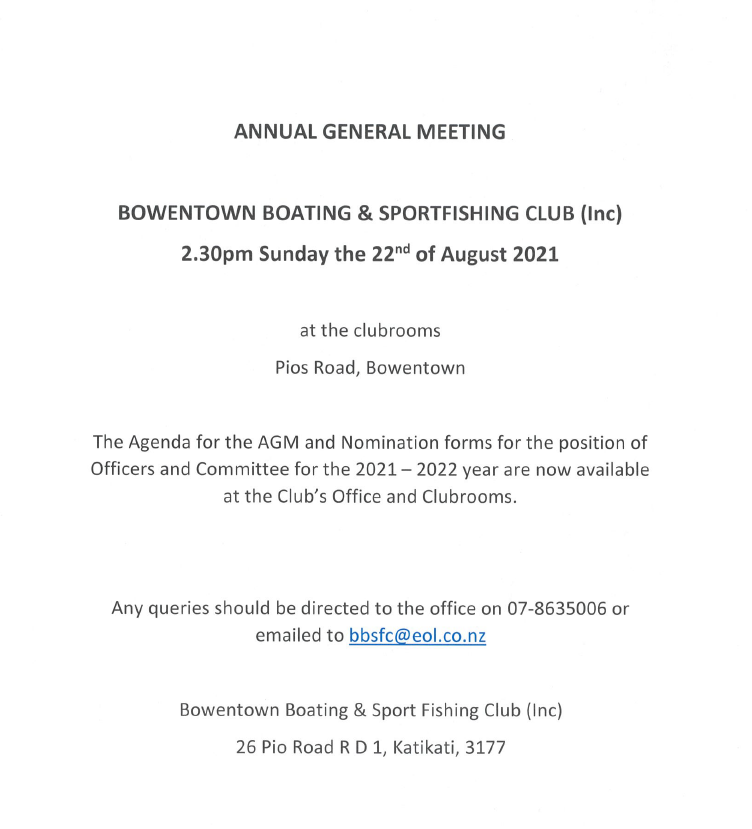 • THANKYOU TO ALL WHO CAME AND SUPPORTED QUIZ NIGHT. FORTY PEOPLE TURNED UP TO QUIZ, THE CLUB WAS BUZZING AS LOCAL STOCK CAR CLUB ALSO HAD THEIR PRIZEGIVING DOWN IN THE RESTAURANT, WHICH JUST MEANT THE QUIZ DIDN'T START TILL A LITTLE LATER, BUT IT WAS ALL GOOD, AS WE HAD A FEW STRANGERS TURN UP AND THIS GAVE US CHANCE TO WELCOME THEM TO OUR CLUB AND TO ORGANISE THEM INTO A TEAM. THE FOLLOWING ARE THE TEAMS WHO PARTICIPATED IN THE QUIZ. TEAM STRANGERS: TWO LOCAL PEOPLE AND TWO STRANGERS, WHO GOT TOGETHER AND MADE A TEAM OF FOUR UP, GREAT WAY TO MEET PEOPLE AND THEY PLAYED WELL. TEAM THE AVOS: FIRST TIME QUIZZERS AT BOAT CLUB, ALONG WITH SOME CHILDREN, ONE OF WHOM SPUN THE WHEEL WITH ABIT OF HELP FROM HIS DAD AND HAD FUN PLAYING WITH THE BATONS AFTERWARDS, THE YOUNG FELLA WAS REWARDED FOR SPINNING THE WHEEL WITH A BAG OF PINEAPPLE LUMPS, WHICH WERE SHARED OUT WITH OTHER KIDS, THEY ACCUMALATED 3 BAGS OF LOLLIES DURING THE NIGHT AND I DID SPY THEM HIDDEN, SO KIDS DIDN'T GET TOO MUCH OF A SUGAR HIGH, HA! HA! TEAM JADS: TWO LOCALS WHO HAD BEEN TO OUR PREVIOUS QUIZ, CAME ALONG WITH TWO OF THEIR FRIENDS AND WERE ALSO JOINED BY TWO OF OUR LOVELY LOCALS, AGAIN, GETTING TO KNOW LOCALS AT THE CLUB. TEAM BREEZES: OUR LOVELY COAST GUARD CREW, REGULARS AT OUR QUIZ NIGHTS, IN THE LEAD AT HALF TIME AND THE WINNERS ON THE NIGHT, HIGHEST OVERALL SCORE AND A 10 OUT OF 10 FOR THE BONUS ROUND, WELL DONE, I REALISE IT WAS DIFFICULT AT TIMES TO HEAR, DUE TO YOU BEING NEXT TO SOME VERY EXCITABLE POM'S. TEAM TAUPO: WERE A GROUP OF ENGLISH VISITORS AND ONE GUY, THEY WERE HIGHLY VOCAL AND COMPLAINED ABOUT THE NZ QUESTIONS, BUT IN A LIGHT HEARTED MANNER. GLAD YOU ENJOYED THE QUIZ LADIES AND YOU DID WELL WITH YOUR SCORES, I THINK THE GUY WHO WAS WITH YOU DID REALLY WELL. A MOUTH FULL OF PRAWNS: OUR REGULAR QUIZZERS, USUALLY NAMED RAW PRAWNS, BUT MINUS HALF OF THEIR TEAM, BUT WITH ONLY THREE PLAYERS THEY PLAYED REALLY WELL AND SCORED HIGH. LAST AGAIN: A GROUP OF SIX THAT USUALLY QUIZ UP AT THE RSA, BUT CAME AND GAVE OUR QUIZ A GO, LOVELY TO SEE YOU ALL AND HOPEFULLY YOU WILL BE UP FOR THE NEXT QUIZ. TEAM NO IDEA: OUR REGULAR QUIZZERS, SCORED 10 OUT OF 10 FOR THE BONUS ROUND AND DID WELL WITH THE MAIN QUIZ, SO NICE TO HEAR ALL THE LAUGHTER COMING FROM YOUR TABLE, IT MAKES MINE AND IANS JOB WORTH IT, HEARING PEOPLE ENJOYING THEMSELVES, YES QUIZZING IS SERIOUS BUT IT IS ALSO FUN, SO WHY NOT COME UP TO OUR NEXT QUIZ AND HAVE A LAUGH. DIANE WON THE SPIN THE WHEEL PRIZE AND WON THE RUGBY TIPPING ON THE ALL BLACKS VS SAMOA GAME, GUESSING 35-10 AND TAKING HOME $96 SO DIANE WENT HOME A HAPPY LADY, ALTHOUGH SHE DIDN'T KNOW SHE HAD WON THE TIPPING UNTIL EDA RANG HER AT HOME AND TOLD HER. ON BEHALF OF IAN AND MYSELF (CHRISSY) I WOULD LIKE TO THANK YOU ALL FOR SUPPORTING THE QUIZ AND SORRY FOR THE COUPLE OF BLUNDERS I MADE E.G .SAYING THE ROMAN NUMERAL FOR 50 ANSWER WAS ONE, WHEN IT WAS L, HA!!!! I BLAME THE LIGHTING IN THE CLUB, BUT MIGHT HAVE TO GO TO SPECSAVERS, BUT WHAT I LOVE ABOUT MY QUIZZERS IS THEY DON'T TAKE THEMSELVES TOO SERIOUSLY AND CAN LAUGH OFF SUCH THINGS.
 BBFSC Member Jared Loveridge aboard the boat 'SPERO' a few weeks back at Raglan.After a double strike and Erik dropping his fish angler Scott landed a 157kg marlin in the morning.Jared tagged a 110kg estimated marlin in the arvo.Skipper was Erik Graumans from Te Aroha.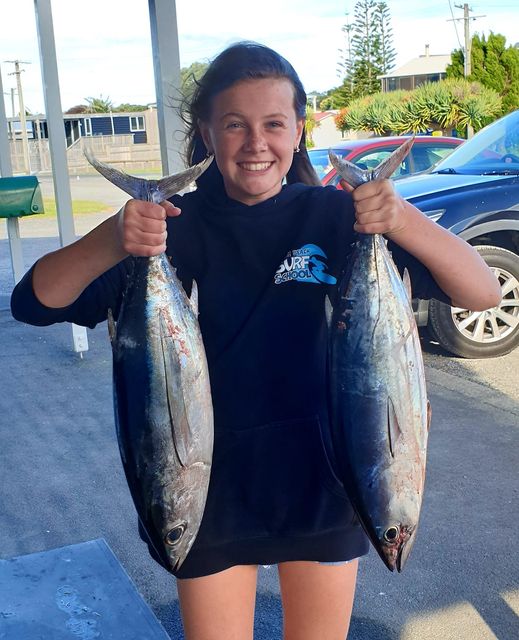 Junior angler Piper Elmsly with a nice Albacore and Skipjack Tuna she caught on 'Take It To The Limit'.
Orca in the harbour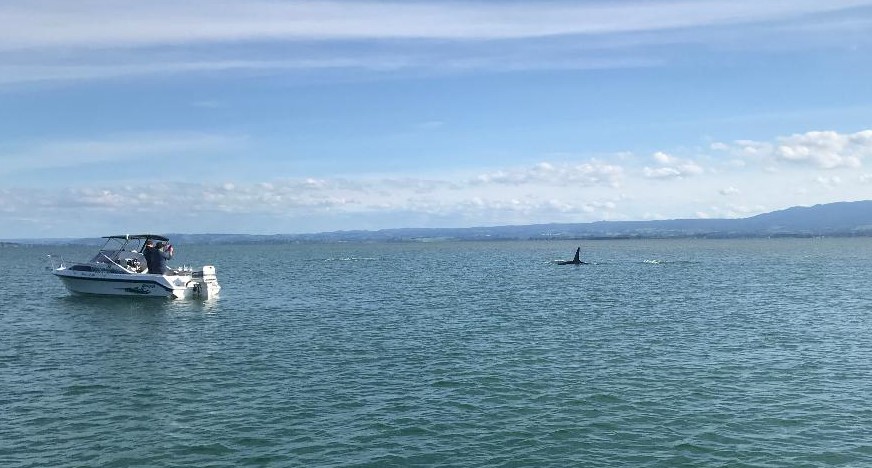 2020 Christmas Kids Party
Sunday we held the Kids Christmas party, it was a lovely sunny day.  About twenty children arrived to enjoy the games, sausage sizzle and the chance to meet Santa.  There were prizes for completing the games set out and much laughter was had.  A big thank you to Cherie and her helper for doing the face painting for the kids, the kids looked awesome, you transformed Rome into a beautiful looking tiger. Santa arrived and all kids were already seated on the floor (they knew the routine, ha!!) Everyone received a gift from Santa and had their photo taken. Thanks to Yve who was our photographer for the day and was first there to help set up for the party and to Ian for keeping everyone fed with the sausage sizzle and also putting up decorations. Egg and spoon race was popular, even though some cheated, ha!! The egg throwing was a bit of fun and one dad said that it took him back to HIS childhood, so hopefully memories were made for his children too. Cheryl for manning the drinks station, not forgetting Denise and Leanne who helped out with the games.  Sandra Hurley from The Professionals down in Waihi Beach, thank you so much for your sponsorship (If anyone is thinking of selling their house, Sandra is your go to) The party was also funded by all the money we got from the Quiz nights held during the year and Spin the Wheel monies.  Thank you to everyone, you ALL make it happen.  There were some tired, but happy kiddies leaving with their presents and pockets stuffed full of lollies. MERRY CHRISTMAS TO YOU ALL FROM IAN AND CHRISSY (SANTAS HELPER) HAVE A LOVELY SUMMER AND STAY SAFE.
Cleaner for Boat Club
Day: Saturday and Sunday plus weekday relief work.
1 to 1 ½ hours cleaning required
Good rate of paid.
Phone: 07 863 5006 Monday to Friday 9am to 1pm
The Latest Fishing News by the
MOUTH
Visitors can obtain a one month free membership.
Please inquire at the bar.