Brownmore comp new dates 5th and 6th June 2021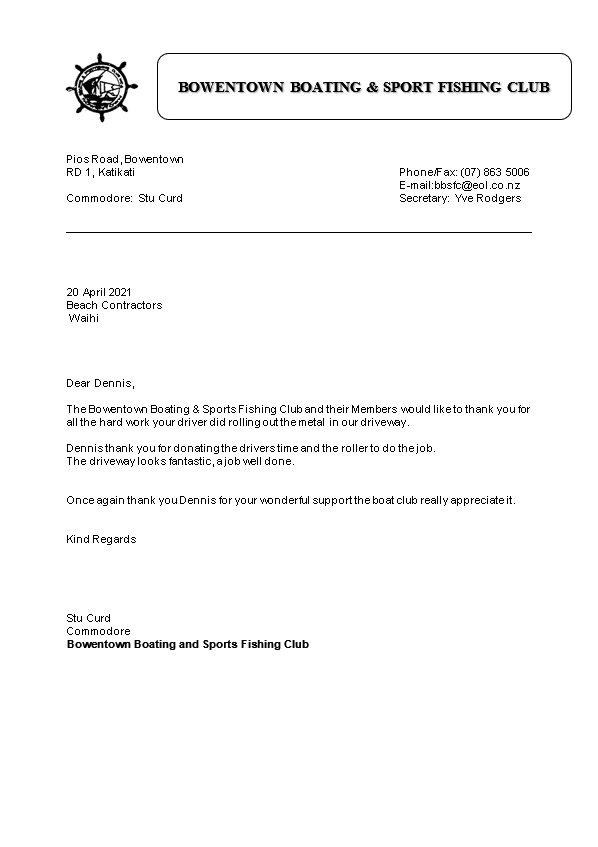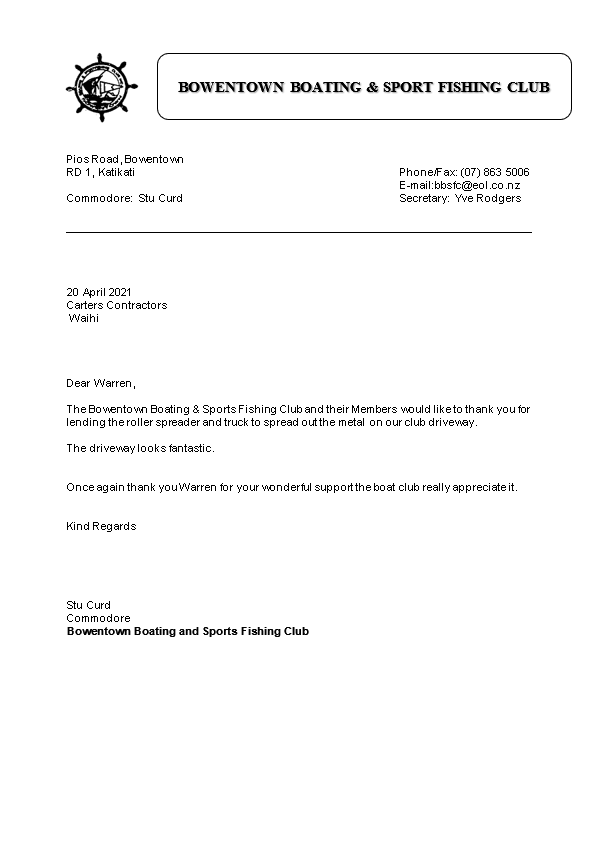 BBFSC Member Jared Loveridge aboard the boat 'SPERO' a few weeks back at Raglan.After a double strike and Erik dropping his fish angler Scott landed a 157kg marlin in the morning.Jared tagged a 110kg estimated marlin in the arvo.Skipper was Erik Graumans from Te Aroha.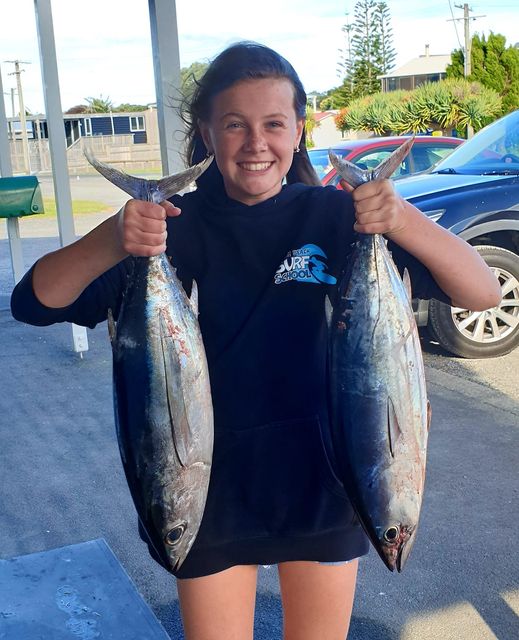 Junior angler Piper Elmsly with a nice Albacore and Skipjack Tuna she caught on 'Take It To The Limit'.
Orca in the harbour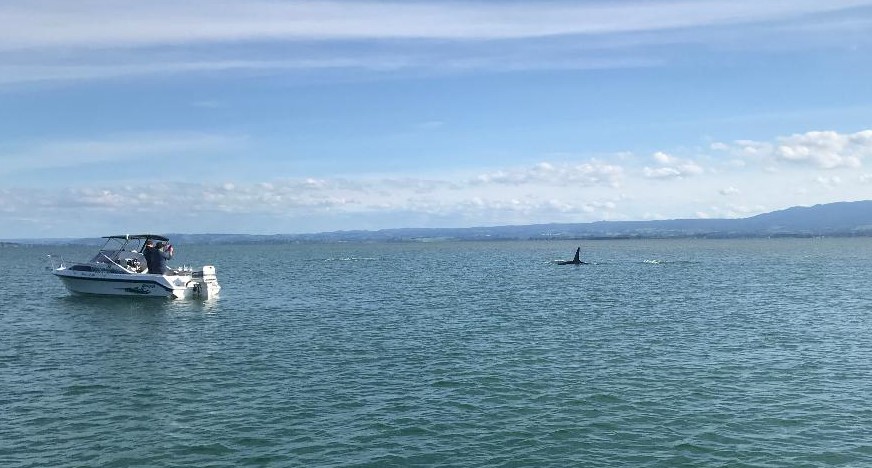 2020 Christmas Kids Party
Sunday we held the Kids Christmas party, it was a lovely sunny day.  About twenty children arrived to enjoy the games, sausage sizzle and the chance to meet Santa.  There were prizes for completing the games set out and much laughter was had.  A big thank you to Cherie and her helper for doing the face painting for the kids, the kids looked awesome, you transformed Rome into a beautiful looking tiger. Santa arrived and all kids were already seated on the floor (they knew the routine, ha!!) Everyone received a gift from Santa and had their photo taken. Thanks to Yve who was our photographer for the day and was first there to help set up for the party and to Ian for keeping everyone fed with the sausage sizzle and also putting up decorations. Egg and spoon race was popular, even though some cheated, ha!! The egg throwing was a bit of fun and one dad said that it took him back to HIS childhood, so hopefully memories were made for his children too. Cheryl for manning the drinks station, not forgetting Denise and Leanne who helped out with the games.  Sandra Hurley from The Professionals down in Waihi Beach, thank you so much for your sponsorship (If anyone is thinking of selling their house, Sandra is your go to) The party was also funded by all the money we got from the Quiz nights held during the year and Spin the Wheel monies.  Thank you to everyone, you ALL make it happen.  There were some tired, but happy kiddies leaving with their presents and pockets stuffed full of lollies. MERRY CHRISTMAS TO YOU ALL FROM IAN AND CHRISSY (SANTAS HELPER) HAVE A LOVELY SUMMER AND STAY SAFE.
Visitors can obtain a one month free membership.
Please inquire at the bar.